{
"@context": "https://schema.org/",
"@type": "AggregateRating",
"itemReviewed": {
"@type": "ProfessionalService",
"priceRange": "$1,299",
"image": "https://nrsplus.com/wp-content/uploads/2019/01/nrsidt.png",
"name": "National Retail Solutions",
"telephone": "18312288532",
"address" : {
"@type": "PostalAddress",
"streetAddress": "520 Broad Street",
"addressLocality": "Newark",
"addressRegion": "NJ",
"postalCode": "07102",
"addressCountry": "US"
}
},
"ratingValue": "3.5",
"bestRating": "5",
"ratingCount": "20"
}
THE ULTIMATE ALL-IN-ONE
POINT OF SALE SYSTEM
Here to help you compete in today's challenging retail market.
---
NRS' industry-leading Point of Sale Bundle comes with everything you need to offer customers a quick and seamless checkout experience, including Heavy-Duty-Hardware, State-of-the-Art Software, and unique integrations with Boss Revolution® and the BR Club™ store loyalty program.
---
<!–POS Standard ******KILL FOR NOW******
Retail Solutions That Come Standard with Your POS+ Bundle Include:
•Extensive Inventory Management and Store Statistics features
•Sophisticated user management tools
•Proactive, customer-focused support by bilingual specialists

---
–>

Everything You Need For a Seamless Checkout Experience.
State-of-the-Art Point Of Sale Software
Our POS software helps you efficiently manage your store using a comprehensive suite of tools designed for retail store owners just like you. Your POS is constantly improving and will automatically update with new and useful features.

---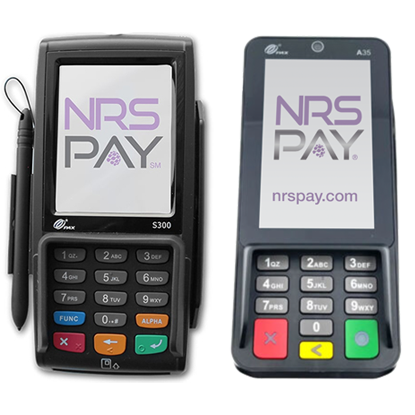 Credit Card Processing
Accept all forms of payments, including Credit/Debit card, EBT, Apple/Google Pay & more. We offer low flat rate pricing or custom rates for business that process over $10k per month.

---
Customer-Facing Display
Keep your customers engaged during check out with our unique, high-definition customer-facing screen. Customer facing ads are sure to catch your customers' attention and get them interested in your store's specials and discounts.

---
Robust Point-of-Sale Features and Hardware
The NRS Point of Sale Bundle comes with numerous features and hardware devices that can improve your business's efficiency, including an all-in-one touch screen POS terminal. Learn more about each feature below:
---
Optional Premium Features
Extras to help you save and make more money! No long-term contracts required. All prices are plus applicable taxes.

---
Manage Your Store Anywhere With The "MY NRS Store" Mobile App
The My NRS Store mobile app is like carrying your POS with you everywhere you go. The app will let you use your Point of Sale computer system from anywhere in the world that has a connection to the internet.
Control all the vital aspects of your store's POS+ system from the comfort of your mobile device. Put items on promotion, manage system users and track sales wherever you go. You can also reorder supplies any time you access the app.
My NRS Store empowers you to manage multiple stores and POS systems with a single swipe. This easy-to-use app has a wide range of features that matches your in-store POS experience.
---
Data Analytics & Tools to Help You Run Your Business Efficiently
Store Analytics
Track your sales, manage your expenses & see sales reports of your promotional offers.
Product Configurations
Configure your products & departments or choose from 100,000's of products we've preloaded.
Inventory Management
Manage your inventory levels and get alerts when you are running low on specific items.
---
The Ultimate Store Management Software
Click on the icons below to learn more about each feature available on our basic Point of Sale System.
Quickly check-out customers, hold orders and much more with our REGISTER tool.
With STORE STATISTICS you can track your sales, manage your expenses & see sales reports of your promotional offers.
Add & manage your list of vendors to keep track of how much you spend using the Vendors tools.
Create user profiles with custom set permissions for you and your staff in the USERS settings.
Manage your stock levels in the INVENTORY section and get alerts when you are running low on specific items.
Add products that can not be scanned or that does not already exist in your pricebook in the In-Store Items section.
Edit your product & prices or choose from over 100,000+ products we've already configured for you in the Pricebook section.
Use the PROMOTIONS tool create your own sales & offers. The discounts are automatically added during checkout.
Set up products that can be added to the customer's cart at the push of one button with One-Click Items.
The Training & Help section includes training videos, set up guides and other resources that can help you master your POS system.
Configure your store's profile, troubleshoot your POS and change settings via the Tools section.
The Marketplace is a one-stop shop for merchants. view products & services offered by NRS and our partners.
---
Helping Your Store Succeed
You can find our Point of Sale equipment being used in a wide variety of business types because of its versatility and reliability. Consider the world's greatest electronic POS System for businesses such as:
---
Sell Boss Revolution® Products & Services Directly on the POS+
The integration between your POS and Boss Revolution® allows you to sell a diverse array of calling and financial products to your customers.
More products to sell. More ways to make money.
Pinless Calling
International calling service that works on any phone.
Mobile Top-up
Instant domestic prepaid recharge.
Bill Pay
Conveniently pay all of your bills in one location.
Money Transfer
Transfer any amount to any country.
---
A Nationwide Loyalty Program, Exclusively for the POS+
The integration between your POS and BR Club
™
, a nationwide
customer loyalty program
sponsored by NRS
will save your customers money on their groceries without any cost to you.
BR Club™ – Rewards & Savings Program
Thousands of stores nationwide enjoy the perks that come with the BR Club loyalty program, and so can yours. More than 3 million members visit stores with NRS POS terminals for exclusive discounts on groceries and Boss Revolution services.
---
10,000+
POS systems installed throughout the U.S. in the past 3 years!
3M+
Existing BR Club Loyalty Program members throughout the country
$10M+
Generated in 2017 through BR Transactions via the POS+
18%
Sales lift on products advertised on the customer-facing screen
$(document).ready(function() {
$("input[name$='card']").click(function() {
var featcards = $(this).val();
$("div.softdesc").hide();
$("#Card" + featcards).show();
});
});
$(function() {
$(".video").click(function () {
var theModal = $(this).data("target"),
videoSRC = $(this).attr("data-video"),
videoSRCauto = videoSRC + "?modestbranding=1&rel=0&html5=1&autoplay=1";
$(theModal + ' iframe').attr('src', videoSRCauto);
$(theModal + ' button.close').click(function () {
$(theModal + ' iframe').attr('src', videoSRC);
});
});
});