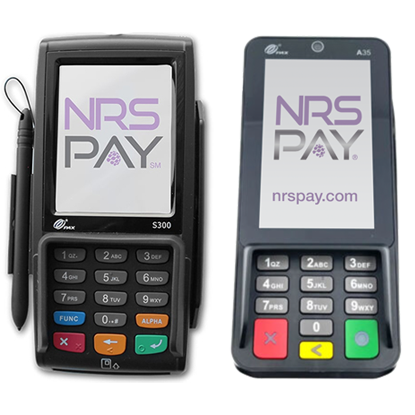 Credit Card Reader
The price of a credit card machine for a small business can seem expensive. However, in order to compete, stores need to be able to accept many forms of payment. To help, we created an optional credit card processing system that you can use with the NRS POS system. Our POS system works better than a basic cash register, and the credit card terminal comes at an affordable price.
---
What Is an EMV Machine?
An EMV card reader lets customers use a credit or debit card to pay for their purchase. Our EMV machine features the latest card processing technology, including a credit card reader for chip cards. It can take regular cards, cards with chips and mobile payments. Once the customer uses their card or their phone for payment, they'll enter a PIN or sign their name to finish payment. The machine features an attached digital pen that customers can use to press buttons on the screen or sign their name.