@media (min-width: 992px){
.cashadvance-Hero {
height: 35vw;
margin-top: -20px;
padding-top: 8% !important;
}
.card-icons{
background: #fafafa;}
.getFunding{
background-color:#a2a2a2;
color:#fff !important;
padding-bottom:40px; }
}
QUICK & EASY ACCESS TO FUNDS
FOR YOUR BUSINESS
Apply for a cash advance and get the working capital you need
for your business, with a few simple steps.
Quick Review Process
High Approval Rates
Fast Deposits
GET THE FUNDING YOU NEED FOR YOUR BUSINESS
Receive a fast business loan for your immediate needs today, with NRS Cash advance.
The funds can be used for working capital or for purchasing inventory, furniture, supplies & equipment for your business.
Advances that range from…
TO
Free Quote
High Approval Rates
Quick Approval & Funding
Adjustable Payment Options
Poor Credit = OK
The Benefits of Quick Cash Advances for Small Businesses
Entrepreneurs choose to get merchant cash advances because of these benefits and more:
Fast approval and funding
Free quotes
Adjustable payment options
High approval rates
All credit scores considered
What to Know About Small Business Cash Advances
Cash advances, also known as merchant cash advances (MCA), can finance your business purchases when you need money. Depending on your qualifications, you can get up to $250,000 in funding. In exchange for fast funding, you pay the borrowed amount back over a short period. Entrepreneurs without good credit or those who plan to start a brand new business can especially benefit from a cash advance.
How Do Cash Advances Work?
While people sometimes call cash advances cash advance loans, cash advances work differently than loans. The differences between cash advances and loans include:
Credit checks:A traditional business loan often requires a credit check for approval. Cash advances don't need a credit check, making them available to business owners with any credit score.
Nature of payments:When you take out a loan, you pay it back over time using regular payments. Meanwhile, a cash advance technically counts as a sale of your future assets. You can offer a percentage of future transactions or choose automated clearing house payments.
Timelines:Traditional loans have longer applications and payback periods than cash advances. With a cash advance, you get funds within days in exchange for a sales-based payback process.
With a cash advance, you receive an up-front lump sum. This process makes cash advances a viable choice for entrepreneurs in need of fast money.
Why Should You Apply for a Cash Advance Loan?
Small business owners apply for cash advances for a variety of reasons. A cash advance can go toward the costs involved in starting a business or business expenses like equipment. The most common reasons for applying for a cash advance loan include:
Immediate financial needs:The speed of a cash advance can help you fund urgent business necessities like inventory or equipment. With the new resources, you can then earn more sales to pay the cash advance back.
New business costs:When starting a new business, some entrepreneurs need more money than they realize. A cash advance can help you fund unexpected startup costs to keep the launch of your business running smoothly.
Low credit score:Difficult circumstances, mistakes or building credit can all result in a low credit score that disqualifies your business for a loan. Since cash advances don't consider credit score, you can get one without the need for good credit.

A cash advance can help you move your business forward when certain challenges prevent you from getting a loan. A Cash Advance Representative will help you understand the cash advance process and how it can meet your needs.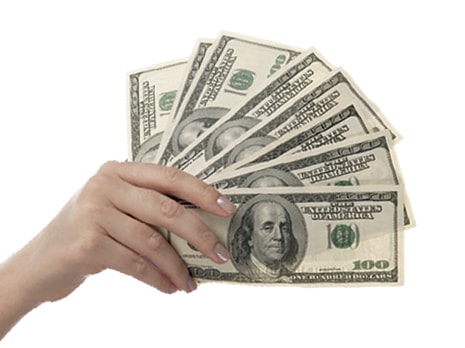 Get the cash you need for
your business now!
Get cash for your business!
Fill out this form to start the process:
<!–
Ready to start saving immediately?
Skip the quote inquiry and fill out our online cash advance application now…
APPLY NOW
–>
$('.cashcount').each(function () {
$(this).prop('Counter',0).animate({
Counter: $(this).text()
}, {
duration: 3000,
easing: 'swing',
step: function (now) {
$(this).text(Math.ceil(now));
}
});
});